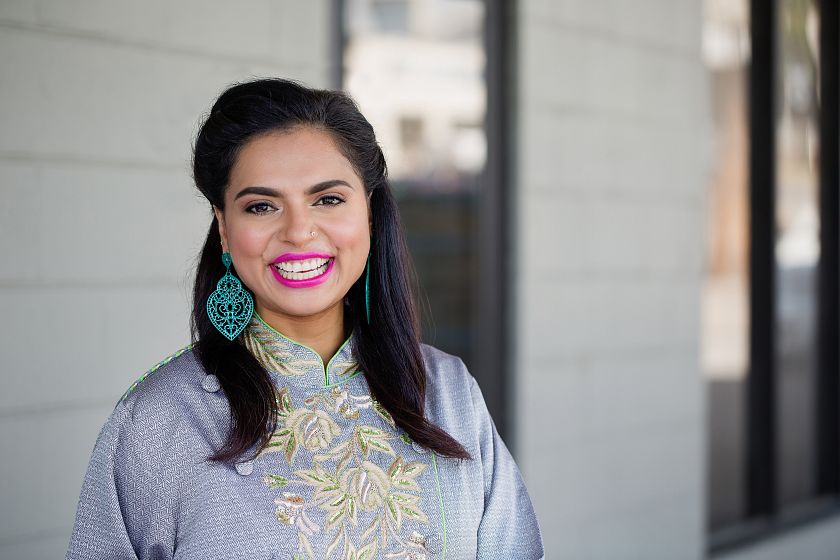 Maneet Chauhan
Maneet Chauhan
Maneet Chauhan is an award-winning chef, author, television personality and founding partner and president of Morph Hospitality Group in Nashville, Tennessee. She is a recipient of the 2012 James Beard Foundation Broadcast Media Award for her role as a permanent judge on Food Network's "Chopped" and was honored with an Augie Award by The Culinary Institute of America in 2022. In addition to judging roles on Food Network, Maneet also competes at the highest level and won Guy Fieri's Tournament of Champions II, where she was able to donate winnings of $40,000 to help different restaurants survive the COVID-19 pandemic.
Born in Punjab, India, chef Chauhan worked in some of the country's finest hotels before moving to the U.S. to study at the Culinary Institute of America. She went on to work as executive chef in some of New York City and Chicago's top restaurants, which received national acclaim under her leadership. After relocating to Nashville, Tennessee, Chauhan and her husband, Vivek Deora, co-founded Morph Hospitality Group, opening their first restaurant, Chauhan Ale & Masala House in 2014. With the goal of filling gaps in Nashville's culinary landscape, the group opened Tansuo, a Chinese concept, and The Mockingbird, a global diner, in 2017. Chef Chauhan is also a co-founder of Hop Springs, home to the state's largest craft brewery and a fun-filled 84-acre beer park located in Murfreesboro, Tennessee.
Chauhan is the author of two cookbooks, Flavors of My World and her most recent, Chaat: The Best Recipes from the Kitchens, Markets, and Railways of India, which was released in October 2020. Published by Clarkson Potter, the book was inspired by Maneet's epic cross-country railroad expedition that brought her to local markets, street vendors and the homes of family & friends. Chaat was recognized as one of the most anticipated cookbooks in 2020 and appeared in the New York Times, Food & Wine, Travel + Leisure, Martha Stewart Living, Saveur, Food Network Magazine, and more. It also received the IACP Cookbook Award in October 2021.
A leader in the Nashville community, Chauhan has been honored as one of the Nashville Business Journal's "40 under 40", which highlights young, successful business leaders and was recognized in Nashville Lifestyles' Women in Business, which showcases local women who are at the top of their respective industries.
When she's not in the kitchen or traveling, chef Chauhan can be found at home in Franklin, Tennessee, with her husband, Vivek Deora, their daughter, Shagun, and their son, Karma.
Maneet Chauhan is featured on:
CHOPPED
GUY FIERI'S TOURNAMENT OF CHAMPIONS