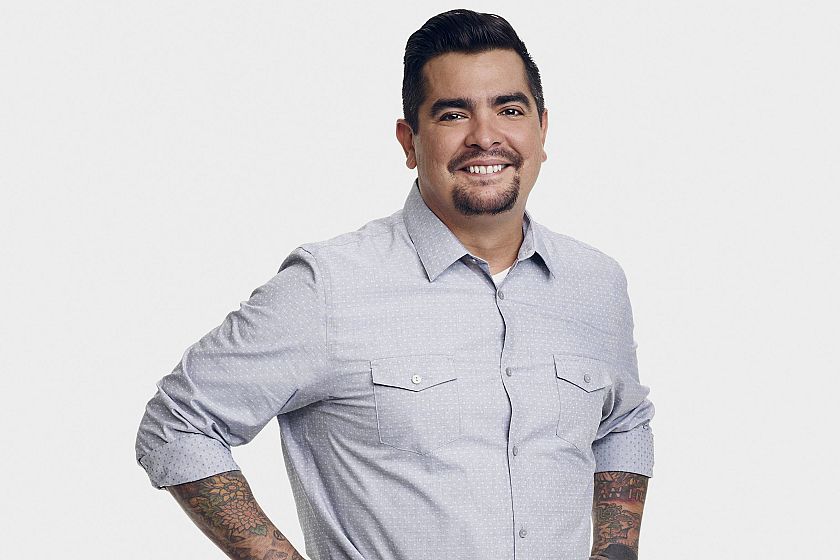 Aarón Sánchez
Aarón Sánchez
Aarón Sánchez is an award-winning chef, TV personality, author and philanthropist. He is the chef/owner of Johnny Sánchez in New Orleans, and a judge on FOX's hit culinary competition series MasterChef and MasterChef Junior. He is the partner/creative director of Cocina, the first online content platform dedicated to celebrating Latin lifestyle through its vibrant culinary culture. Aarón grew up in the restaurant business and is passionate about preserving his family's legacy through food and encouraging diversity in the kitchen.
Aarón has starred in multiple Food Network shows, most notably as a judge on Chopped and Chopped Junior. He was the host of Cooking Channel's Emmy-nominated series, Taco Trip, and has appeared on a numerous other shows including Iron Chef and Best Thing I Ever Ate. Aarón has hosted multiple Spanish-language shows including 3 Minutos con Aarón, MOTOCHEFS and most recently, El Sabor de Aarón on Discovery, where he also served as the executive producer.
A third-generation cookbook author, Aarón has written two cookbooks - La Comida del Barrio and Simple Food, Big Flavor as well as a memoir, Where I Come From: Life Lessons From A Latino Chef.
Aarón is the founder of the Aarón Sánchez Impact Fund, a nonprofit program whose mission is to uplift the lives of Latino youth through food. The Impact Fund's grant programs focus on culinary arts education, mentoring, and human services for Latino youth such as food access and nutrition education. Since 2016, the Impact Fund has awarded eleven scholarships for young Latinos to attend culinary arts school in New York City.
Aarón's love for the arts extends beyond the kitchen. He is a partner in world-renowned tattoo shop and museum, Daredevil Tattoo in NYC. An avid music lover, he enjoys cooking to the sounds of Portugal the Man, Shakey Graves, Café Tacvba, Alabama Shakes, Tank and The Bangas, Amos Lee, Lianne La Havas, and Lenny Kravitz. He has a son, Yuma, and lives in New Orleans, LA.
Aarôn Sánchez is featured on:
CHOPPED
MASTERCHEF
MASTERCHEF JUNIOR
CHOPPED JUNIOR
TACO TRIP