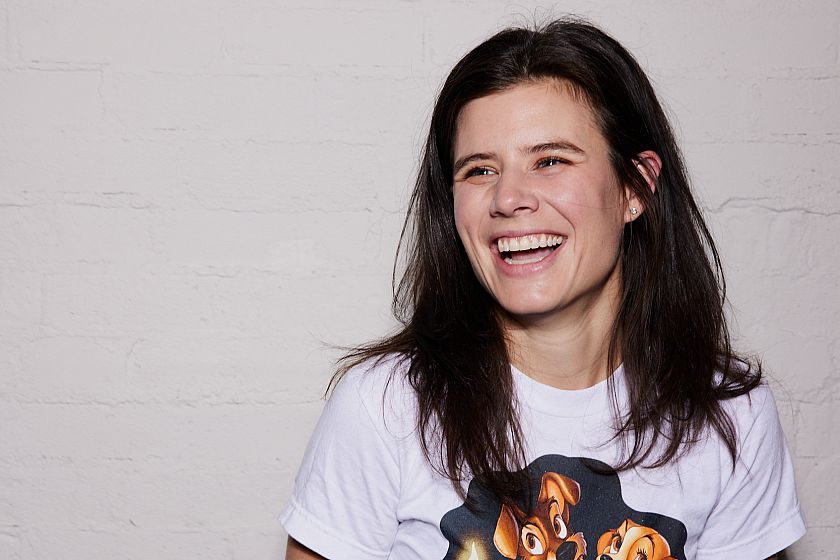 Luciana Giangrandi
Luciana Giangrandi
Luciana, co-chef and owner of Miami Michelin Award 1 Star Boia de and chef/partner in newly opened Walrus Rodeo, grew up in a large, Italian-Latin family. The dinner table and food were primary focuses each evening, bringing family and extended family together to socialize, trade stories, and continue the tradition.

Although a Miami native, she moved around spending time in Chile, Switzerland, and Italy. After a few years in Europe, Luciana moved to New York City and graduated from the Eugene Lang School of Liberal Arts at The New School in NYC in 2008. With a journalism degree in hand and a head full of dreams of food writing, Luciana attended the Institute of Culinary Education to create a stronger connection with the world she hoped to one day write about. During her internship at the 3-star New York Times restaurant Scarpetta in Manhattan's Meatpacking District, Luciana fell in love with kitchen life, and what started as a 6-month stint turned in a 3-year tenure. Luciana would go on to work on the opening team of The Nomad before ending her 8 years in New York City in the kitchen of Carbone, the Michelin starred Italian-American restaurant by Major Food Group. During her time at Carbone and Scarpetta, she acquired the skill set to match her passion for Italian cuisine. After her years in NYC, Luciana spent a summer cooking in the kitchen of Ristorante La Dogana, a highly acclaimed restaurant in the hills above the Tuscan coast.
Bringing her career full circle, Luciana returned to Miami with partner Alex Meyer, and together they opened La Pollita, a beloved Mexican food truck formerly stationed in Miami Midtown Garden Center before its final outpost in Design District. In June 2019, the two closed up the taco shop and opened Boia De, a 24-seat restaurant and bar in a strip mall in Miami's Little Haiti neighborhood. Today, Luciana and Alex serve as the co-owners and co-executive chefs for the critically acclaimed Boia De. In December 2022, the duo along with chef/partner Jeff Maxfield opened a second Miami restaurant, Walrus Rodeo, steps away from Boia De.
Boia De has established itself as a true gastronomic gem, with awards and accolades include being named James Beard Award semi-finalists and Eater Miami's Restaurant of the Year. In 2022, Boia De was one of the inaugural class of Miami restaurants to be awarded a Michelin Star, a remarkable achievement that it has maintained for two consecutive years.