Recipe For Fun
On Chefs Making Waves, you'll be able to vacation your way — surrounded by fellow foodies, geeking out on culinary delights all day, and all night. The experiences featured here will continue to evolve the closer we get to sailing.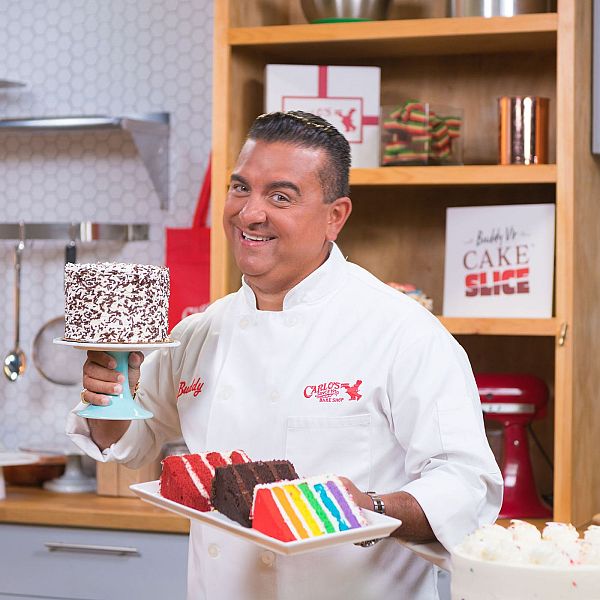 Bake Like A Boss with Buddy Valastro
The Cake Boss himself hits the stage with his unmatched baking knowledge. What will he bake? Just trust us. It will be worth the wait! Buddy will be taking questions following the demo.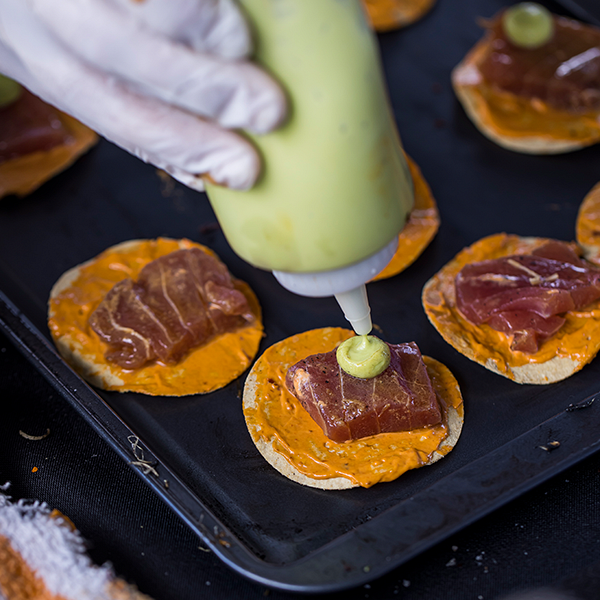 Global Grubs with Marcus Samuelsson & Andrew Zimmern
Around the world and back, seasoned chefs Marcus Samuelsson & Andrew Zimmern will bring knowledge and sophistication to a worldly dish. This demo will be followed by a Q&A with the chefs!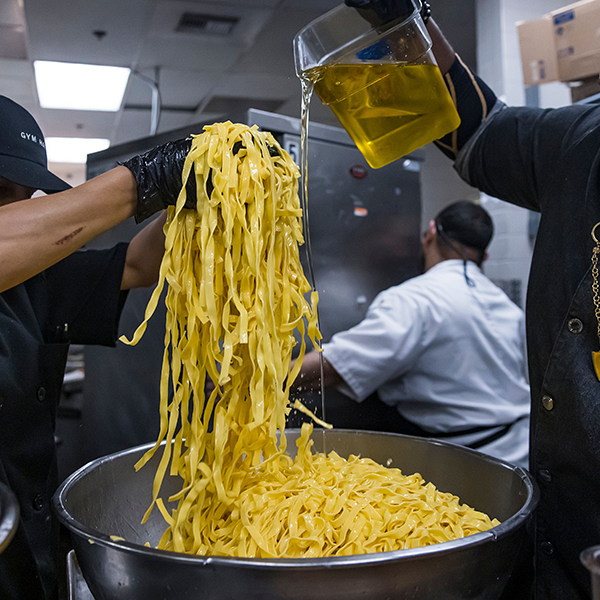 Imagine The Pastabilities with Scott Conant & Giorgio Rapicavoli
Can you imagine a better duo to demonstrate their pasta prowess? Chef Scott Conant and Chef Giorgio Rapicavoli provide a primo pasta presentation, followed by a question & answer session with YOU!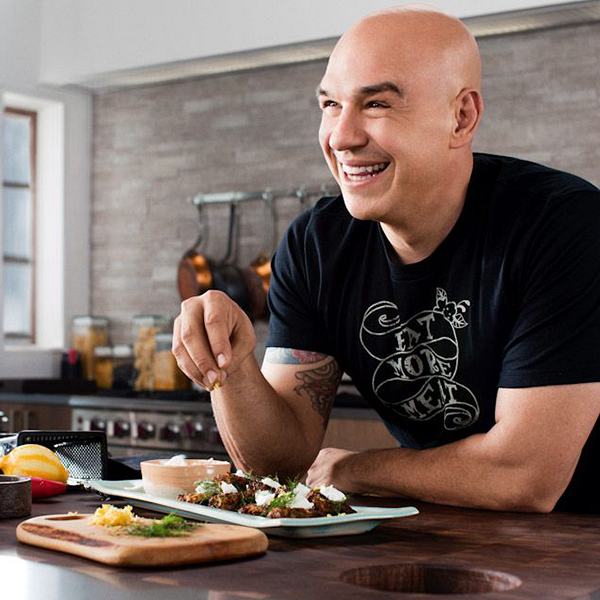 MEAT & Greet with Michael Symon
Meat Master Michael Symon will display his carnivorous capabilities while discussing his culinary journey and providing tips. This is a demo you won't want to miss!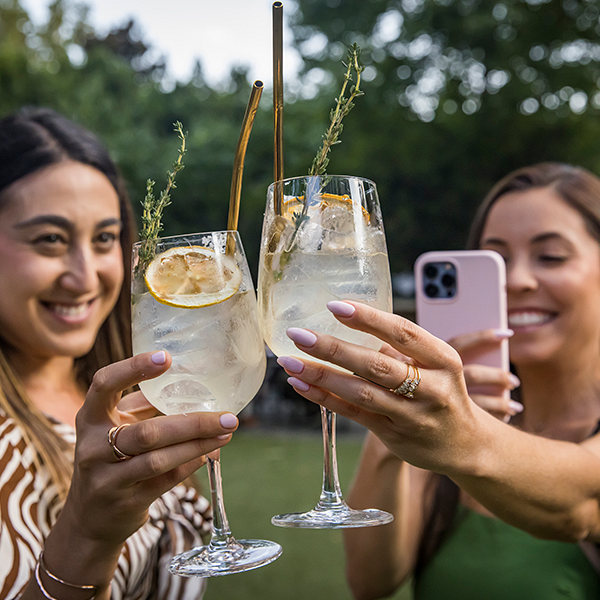 Mixology Experiences
Does your cocktail or mocktail always taste better when an expert mixes it? Well, your life is about to change. Pull up a chair and learn the secrets of the perfect drink from Mixologist experts, Gio Gutierrez, Lauren Noblitt, and Gabe Urrutia.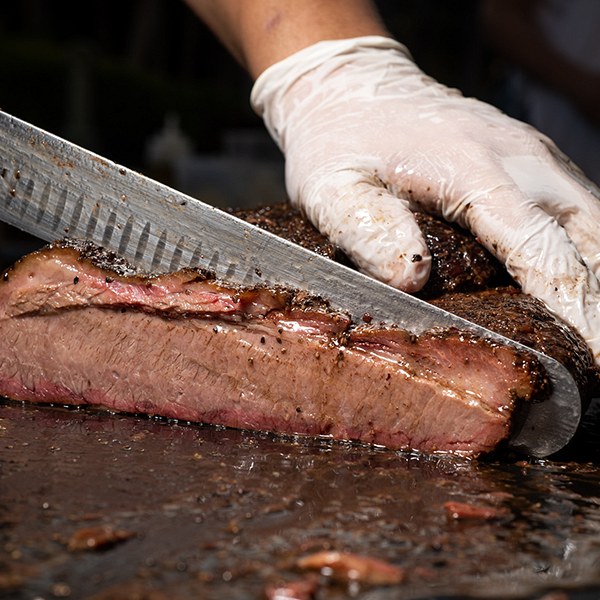 Beachside BBQ with Andrew Zimmern & Marc Murphy
A white sand beach BBQ buffet feast, hosted by Andrew Zimmern & Marc Murphy. Don't miss this Great Stirrup Cay treat!
Details on how to participate in this port experience will be shared closer to sailing!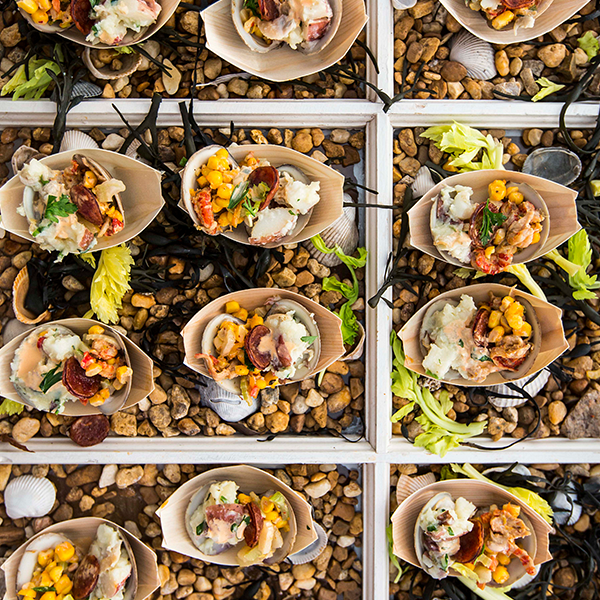 Chef Spotlights
Daily Celebrity Chef bites will be spotlighted on the Garden Cafe buffet!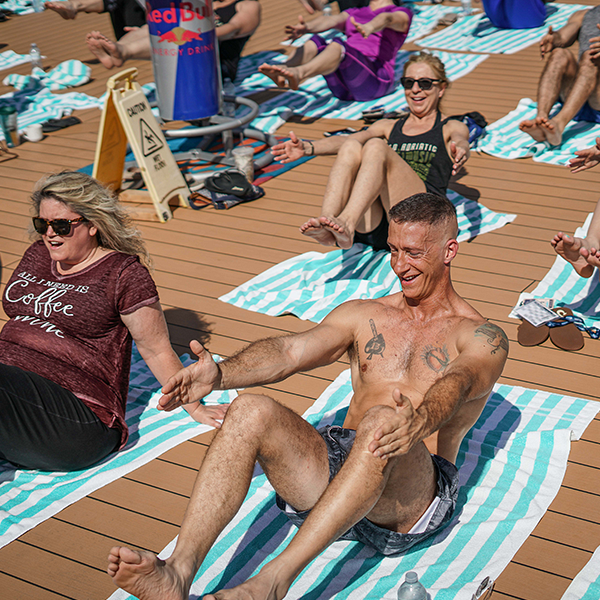 ChopsFit with Georgio Rapicavoli
Get ready to Bust your Chops in a CrossFit style workout class with Chef Giorgio Rapicavoli!

For this activity, you simply show-up, ready to sweat!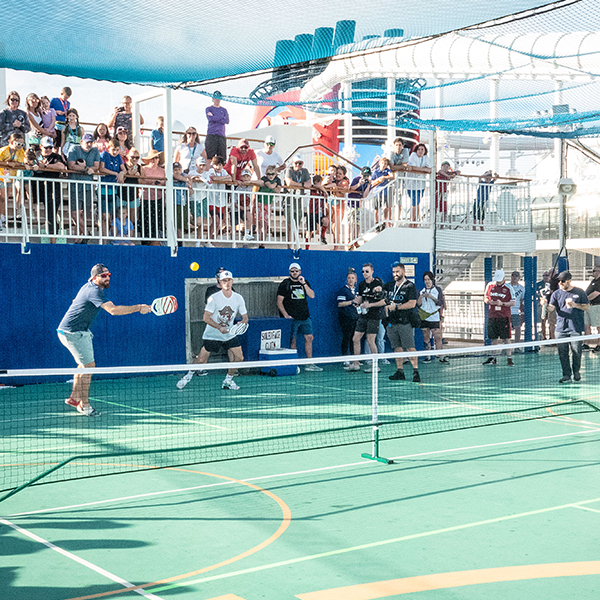 Pickleball Takes All
The sport that is sweeping the nation takes the open sea! Participants will Battle it out tournament style. Eliminated players will have to pack their paddles and go and the winner will win it all.
Want to play? Details on how to enter the Pickleball Takes All closer to sailing!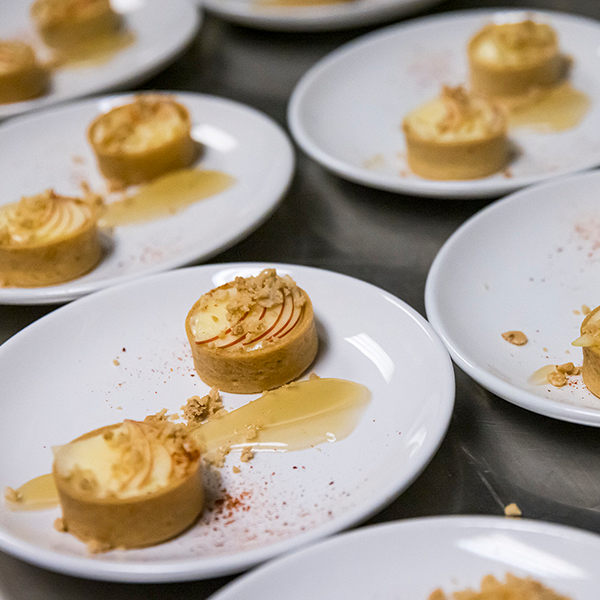 Dessert Disco
Our Captain for the night, Buddy Valastro is sailing us into a wormhole and porting our ship in 1979! The night will showcase decadent desserts, that will have you saying "Mamma Mia, here I go again" each time you go back for more!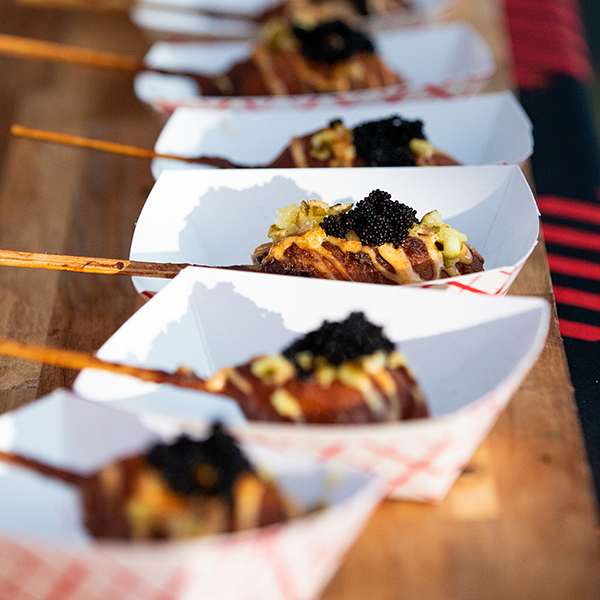 International Street Eats
Join Aarón Sánchez & Maneet Chauhan International late night International Street Eats party! From Mexican street tacos to savory samosas and everything in between, we bring you the best quick eats around the world!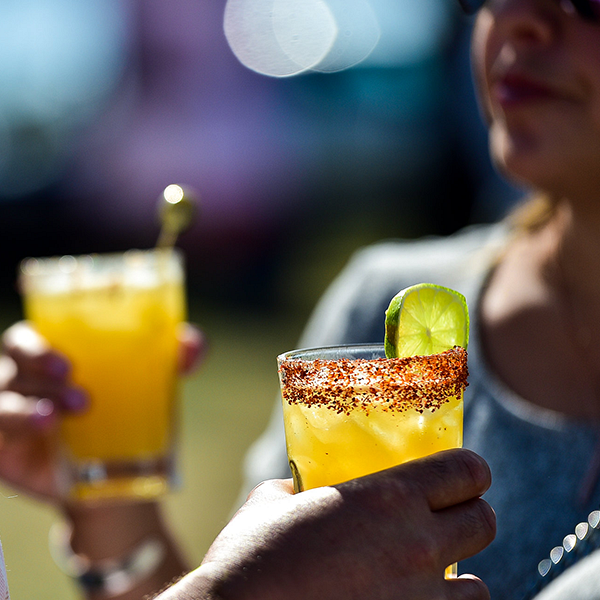 Cubana Cabana
Capture the spirit of Cuba with  Havana Club Ambassador Gio Gutierrez, Skinny Latina Ana Quincoces , and more! We'll be cranking up the mambo, salsa, and Afro-Cuban beats and indulging in some Cuban eats.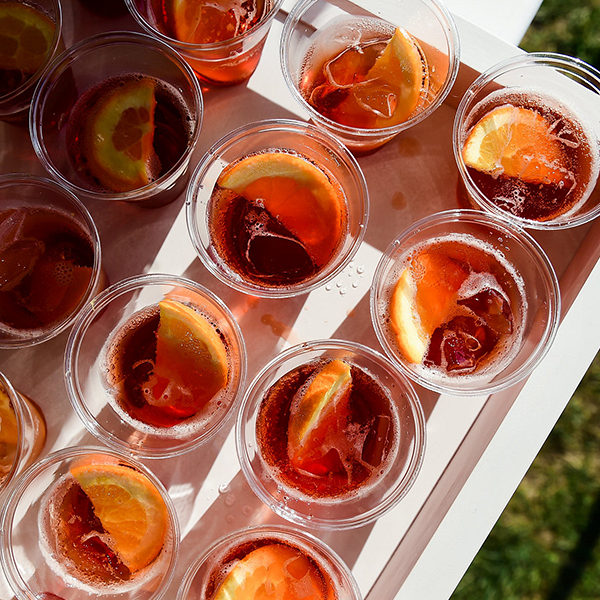 Cruise Cravings & Concoctions
Cruising on the high seas is an incomparable vacationing experience. With a tropical drink in one hand and a mozzarella stick in the other, let's boogie the night away!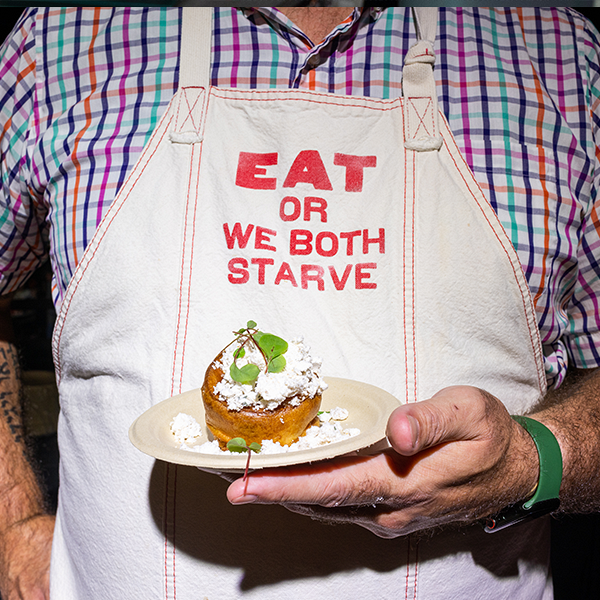 Robert's Culinary Chaos
There is no party like a Robert Irvine Party! Robert hosts a variety of friendly food games and challenges.
Want to play? Details on how to enter Robert's Culinary Chaos lottery will be shared closer to sailing.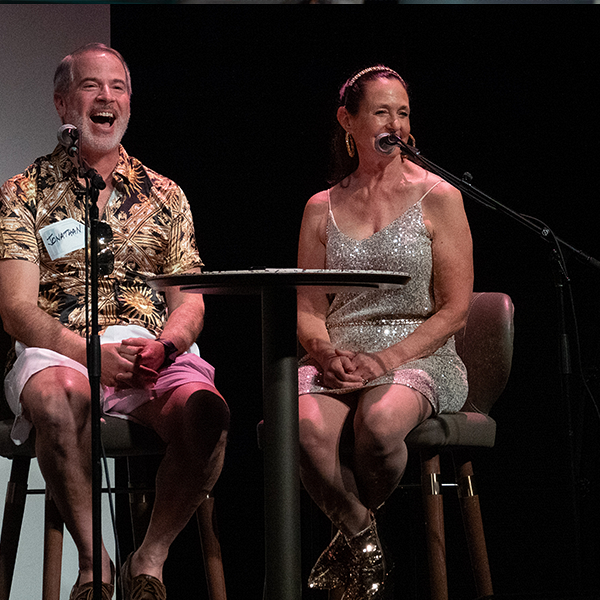 Newly-Flame Game
Celebrity Chefs and their wing-(wo)men-in-life, compete against guest couples. Pairings will partake in fun food-related games and questions that require the teams to see how well they work together! Featured talent includes Ana Quincoces, Buddy & Lisa Valastro, Luciana Giangrandi, Alex Meyer, Eileen Andrade, Lauren Noblitt, and Gio Gutierrez.
Want to play? Details on how to enter the Newly-Flame Game lottery closer to sailing!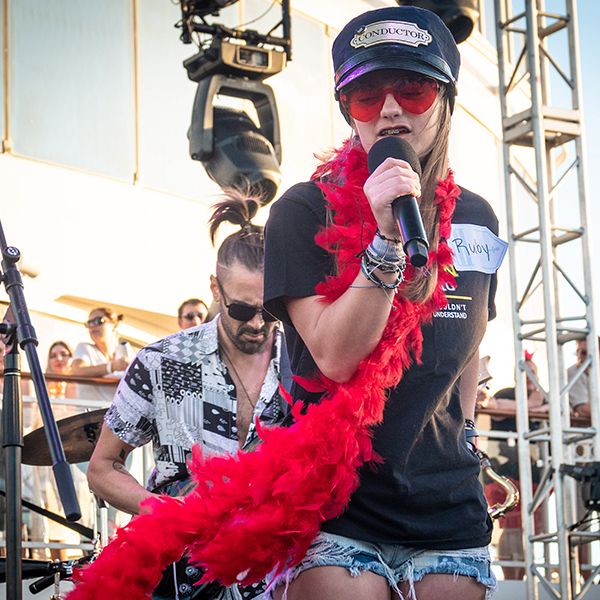 Celebrity Chef Sing Off
Celebrity Chefs, Andrew Zimmern, Marc Murphy, and Robert Irvine will lead teams in a next-level sing-off competition.

Want to sing? Details on how to submit for the sing-off closer to sailing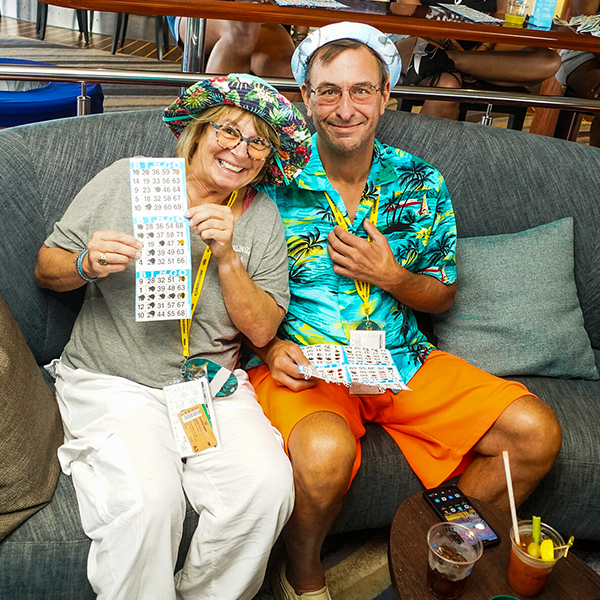 Bloody Mary Bingo with Marc Murphy & Anne Burrell
A Bloody Mary Bar, plus breakfast bites with hosts, Marc Murphy & Anne Burrell. The more foodies who show, the bigger the pot.

To participate, simply show-up ready to win!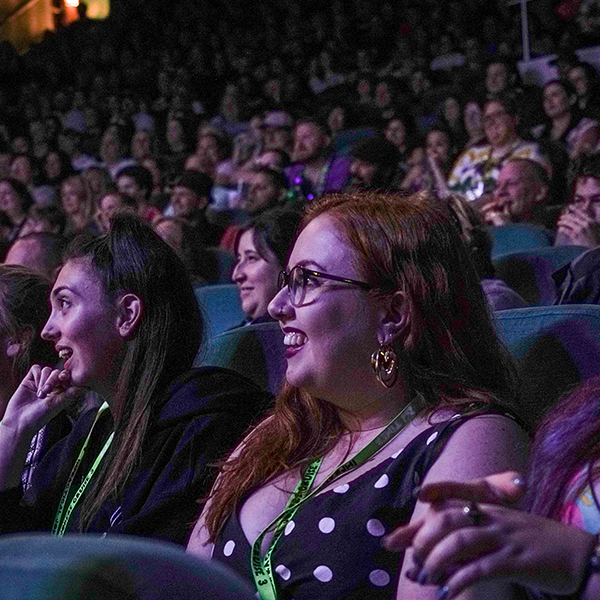 Culinary Inspired Films
Sneak away from the sun and snag some downtime with on board, culinary-inspired films.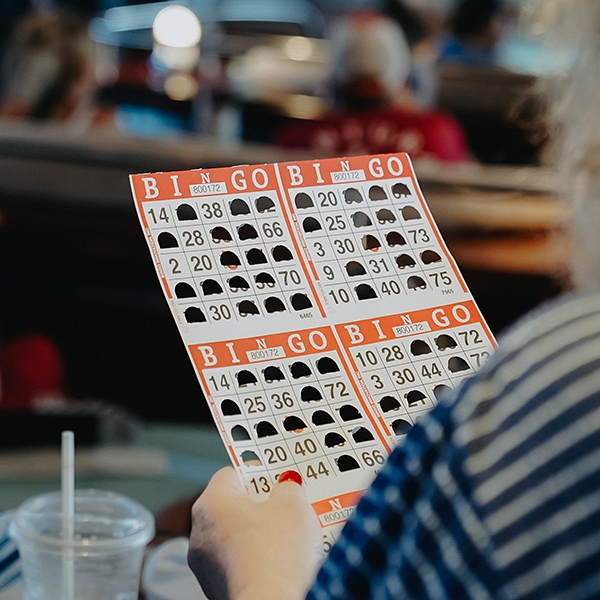 Bites & Bingo with Ana Quincoces and Aarón Sánchez
Join Ana Quincoces and Aarón Sánchez for a cruising classic, BINGO! Even if you don't get five in a row, there are bites!
To participate, simply show up ready to win!
More Amenities
Along with days and nights filled with performances, fun and engaging activities will be a part of the experience, too! Many times you'll be right alongside your favorite talent. In addition to programming that we'll plan especially for this festival, guests can enjoy the following amenities on Norwegian Pearl: